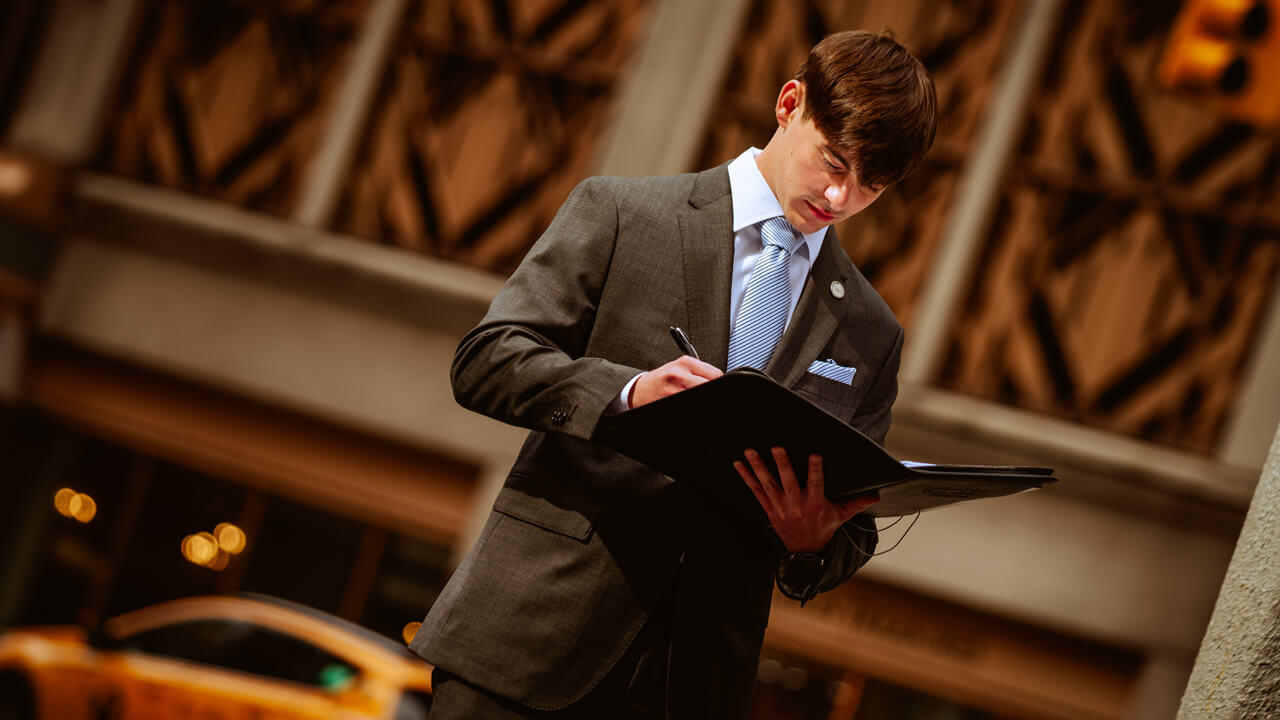 It's an honor and a privilege to have welcomed you to GAME Forum XII.
Serving in the role of oversight chair, I spent the past eight months leading a team of 45 students all driven by the same purpose: to continue to make GAME the premier destination for future leaders of the financial services industry.
But truth be told, GAME XII was four years in the making for me. I attended the 2019 GAME Forum as a high school senior and admitted student — right then I knew that a Quinnipiac School of Business education would enable me to pursue my passion. I came away so impressed by what a professional environment the Quinnipiac students had cultivated. After we were back in New York City and finally able to host an in-person conference again, I'm excited for everyone to have experienced it. The atmosphere was truly electric.
After all the planning and coordination, the fun part began. We invited students from universities around the world to participate in panels and workshops hosted by industry icons. I urged you to get involved, to start building the professional network that will shape the next chapter of your career. And as you absorbed all the sharp insights that will steer the direction of the global investment environment for the foreseeable future, you didn't forget to enjoy the present. You earned it. We all have.
Sincerely,
Dylan T. Jones '22, MBA '23