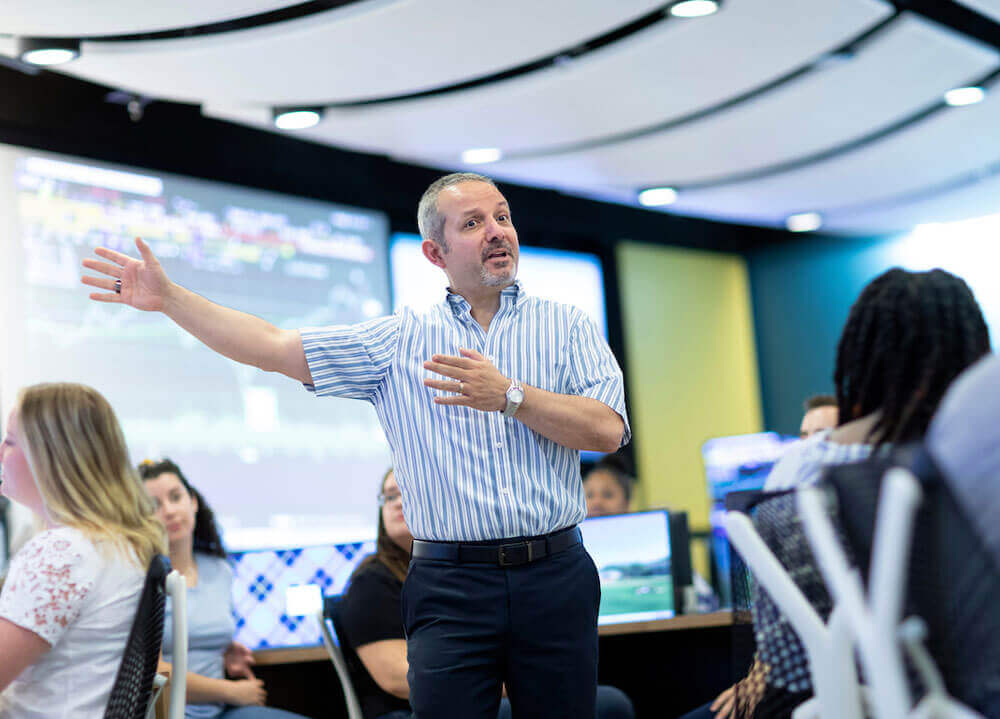 At our annual Quinnipiac University GAME Forum, current and future leaders of the financial services industry gather together to explore and discuss the topical issues our global investment environment faces.
We are enthused to be back in NYC for an in-person conference experience and proud to partner with over 100 speakers from more than 77 industry-leading financial services companies, presenting at our keynote panels, workshops and breakout sessions, as well as serving as judges for the annual student-managed portfolio competition. This strong support positively influences our future leaders and their faculty mentors, represented by the 120+ universities, 100+ faculty members and 1,100+ students in attendance this year, aiding them in their professional development. I would like to thank our student volunteers for their tireless efforts to make this unique event happen, as well as my colleagues in the Quinnipiac School of Business, Marketing & Communications and Alumni & Development for devoting time and resources.
On the first day of the conference, we will host 15 keynote speakers as they discuss their insights on the financial markets outlook and its effect on their asset allocation decision, portfolio investment and risk management strategies, given the backdrop of the current and foreseeable state of the U.S. and global economy. Students will have the opportunity to ask questions directly to our renowned panelists at the end of each session.
On the second day, we will host multiple concurrent breakout sessions with keynote panels and workshops focused on various topics, including asset allocation, portfolio management, FinTech, women in finance, crypto assets and hedge funds, to name a few. For the first time this year, we also will be hosting multiple post-college career networking events, which will give students the opportunity to directly meet with company representatives and GAME alumni.
We hope to see you again at Quinnipiac University's GAME Forum XIII on March 21–22, 2024, in NYC. Additional information will be available at game.qu.edu, by emailing qgame@qu.edu or by calling 203-582-3888.
- Osman Kilic, PhD
Executive Director and Program Chair,
Professor of Finance, Quinnipiac University School of Business